We have this week released a range of updates to the investment platform including a new user interface and performance enhancements for key pages.
Some examples of the user interface are below. Investors will receive a communication from LandlordInvest detailing the specific changes we've made.
---
Loan listing
This page offers an overview of the loan, progress updates, and the opportunity to ask questions. Security property valuation(s) can be downloaded here, and the top level information is displayed in a table.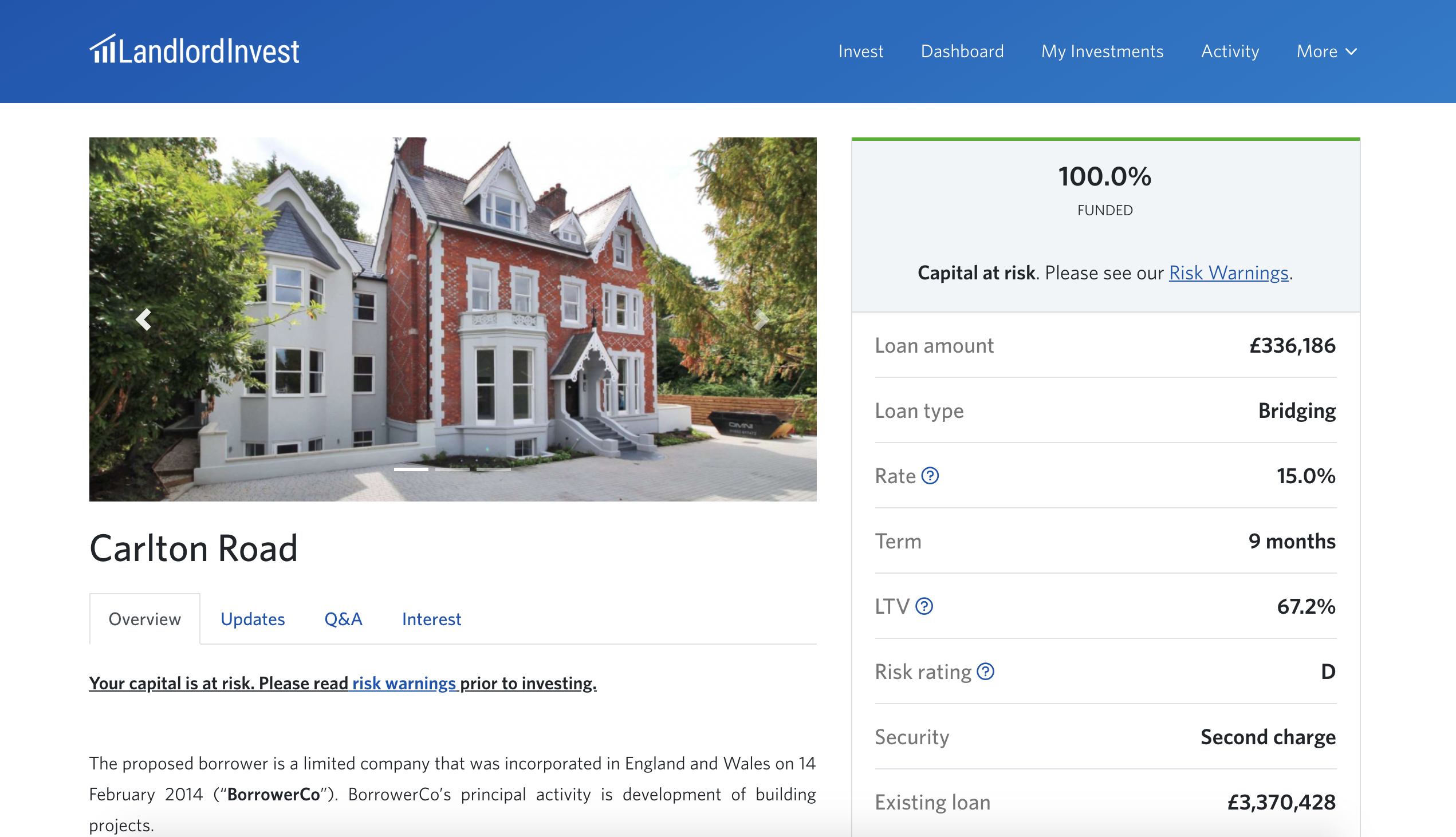 ---
My Investments
An overview of all pending, active (shown below), sold, or repaid investments for an investor. The investor can choose between a simple view and an advanced view which includes more columns.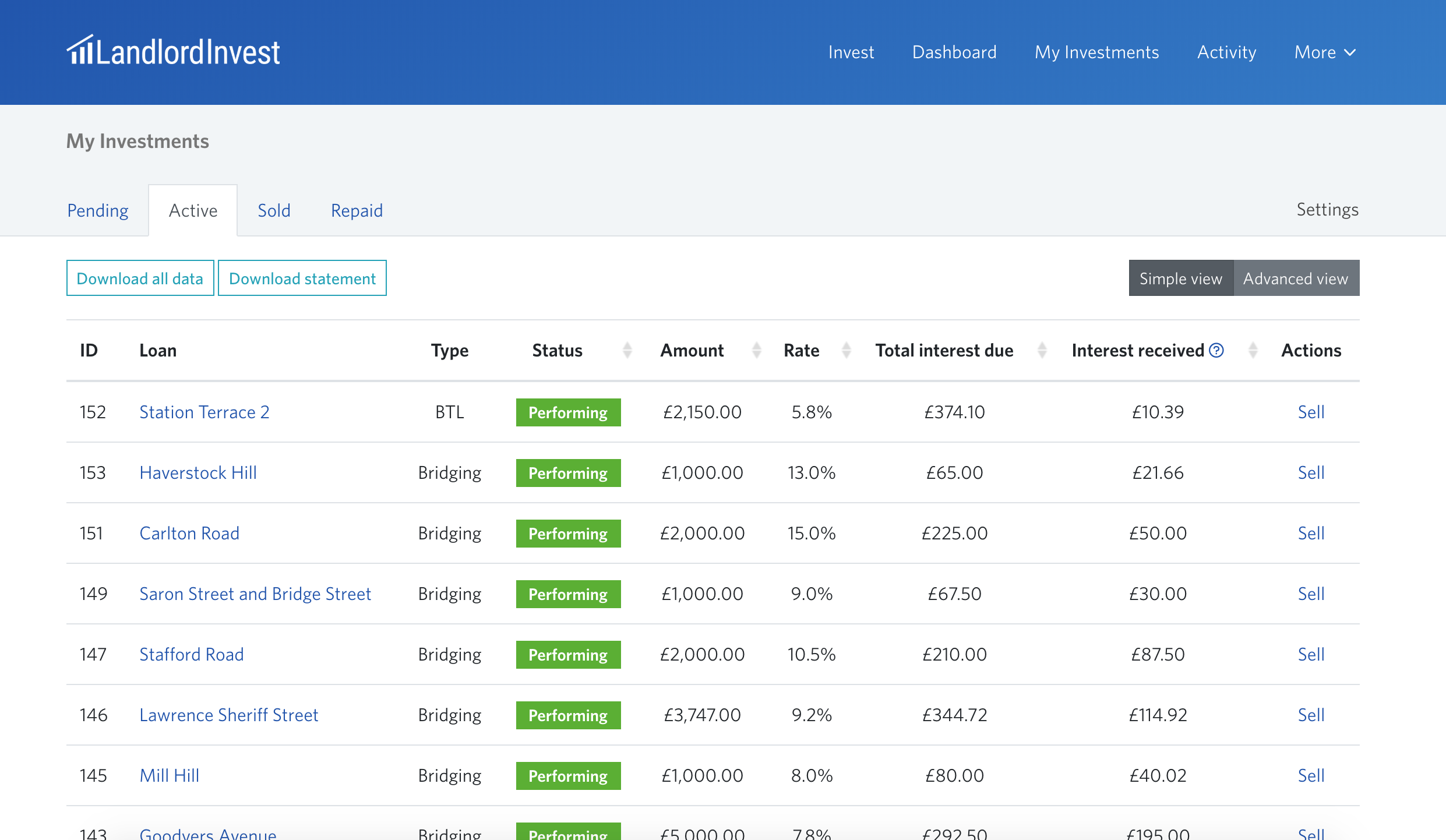 ---
Dashboard
(Example IFISA investor)
Here an investor can see an overview of their cash, committed investments, and invested funds along with interest received to date and due to be paid. There are also options to deposit or withdraw cash.