Today we've released a significant update to the secondary market. Investors are now optionally able to offer their loan parts for sale at a discount (below par value). Changes have been made to the design of the pages to accomodate this new information and also to generally improve user experience.
A discount of one to 20 percent (in one percent increments) may be applied to any loan part eligible to be listed on the secondary market.
For more information and an example please see the following FAQs from the perspective of the:
Along with this update, the secondary market sale fee will be increased from 0.25% to 0.50% but will be applied to the sale price which may be lower than the sale amount (or par value).
For more information on this please see Is there a fee to sell a loan or loan part on the secondary market?
The changes are outlined below:
When listing a loan part for sale, the seller can drag the discount slider from zero to their desired discount percentage. The page will automatically update to show the amount of discount and the sale price the loan part will be listed at. The seller may of course also leave the discount at zero and no discount will be applied to the listing.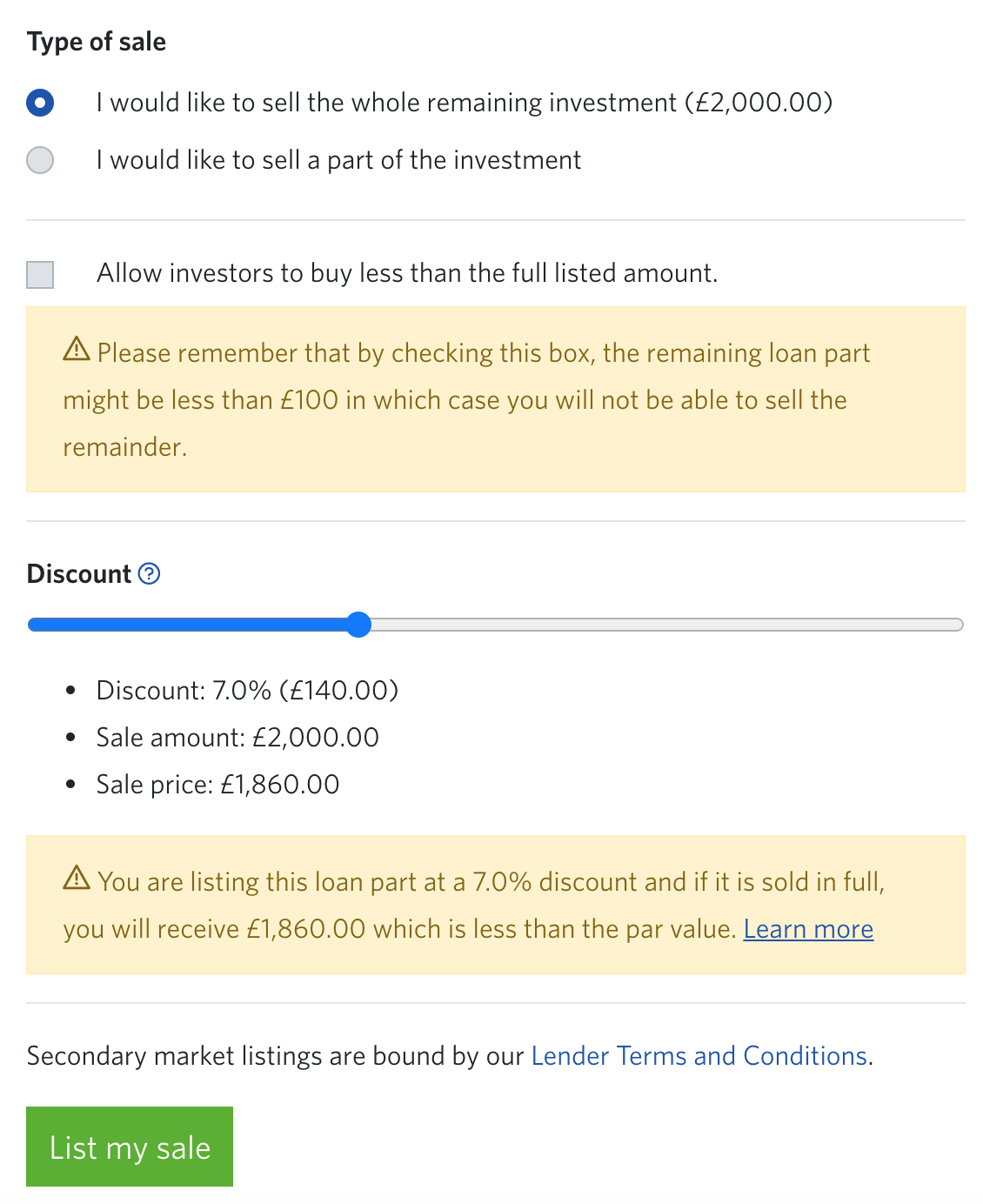 The secondary market page has a new design, with all loan parts displayed grouped below their corresponding loan. There are two new columns, the discount percentage and the resulting sale price of the loan part.
Listings are sorted by descending discount, so the largest discounts will appear first, and no discounts will appear last.
There is a 'History' link for each loan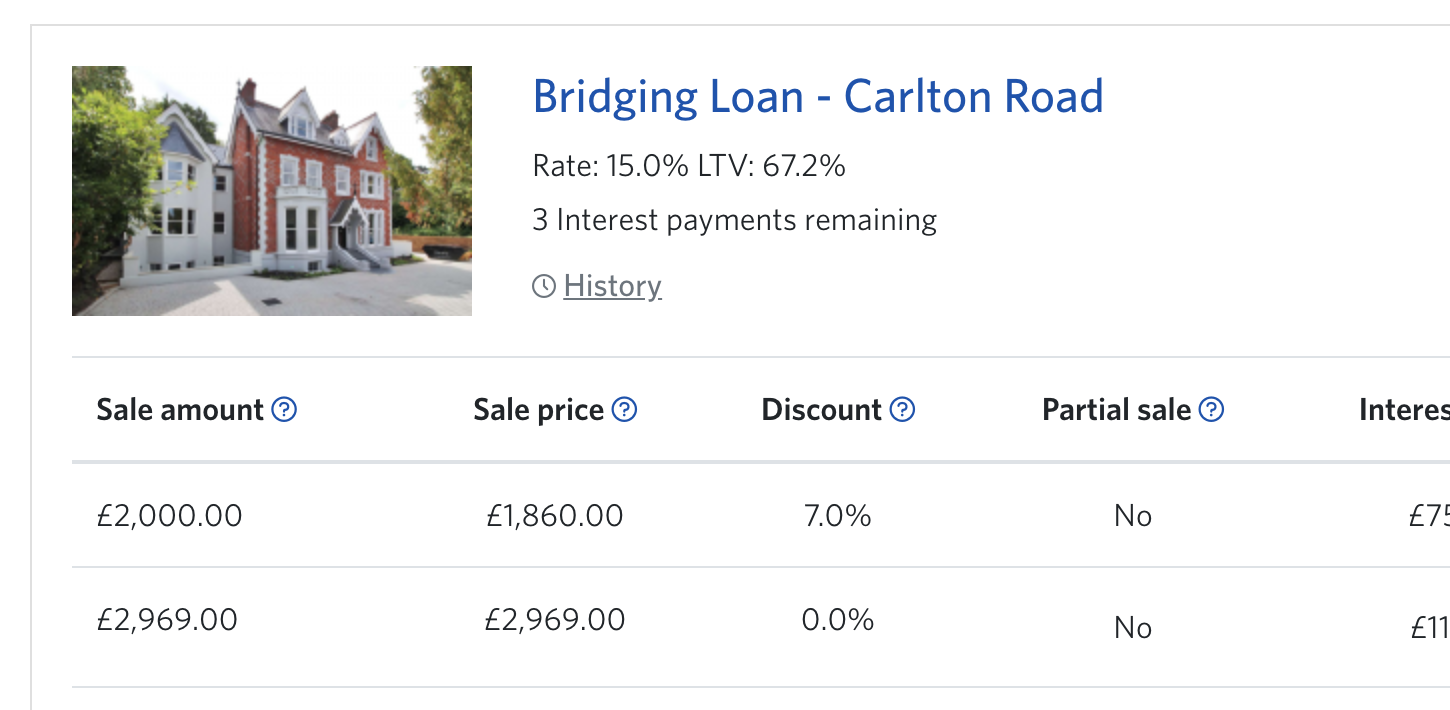 This will show the most recent 10 secondary market sales for that loan by date. Sellers can see the sale amount and sale price for those sales.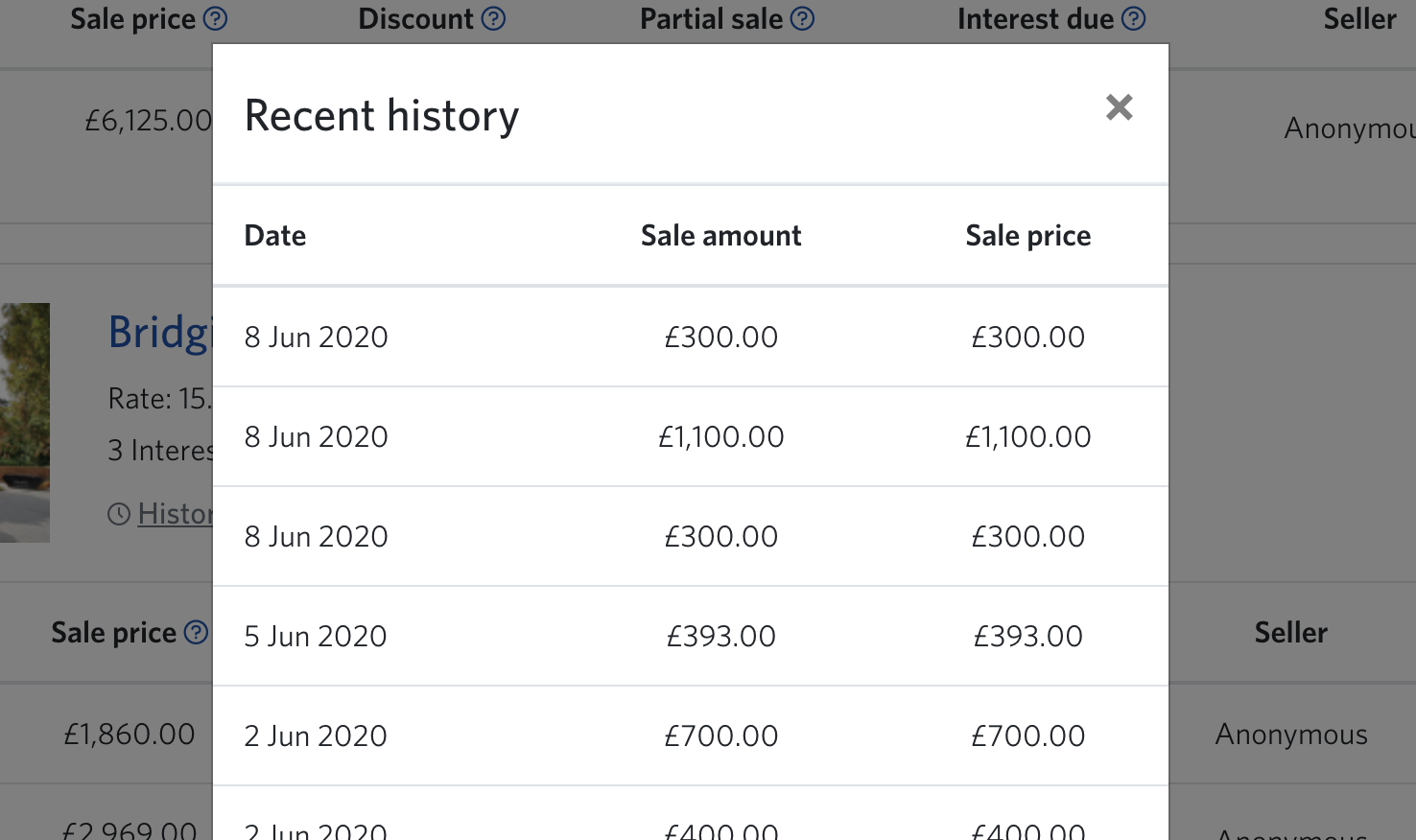 The individual listing page has also received a facelift, clearly separating the information about the loan part offered for sale and the corresponding loan itself. The listing information now also contains the discount percent and sale price.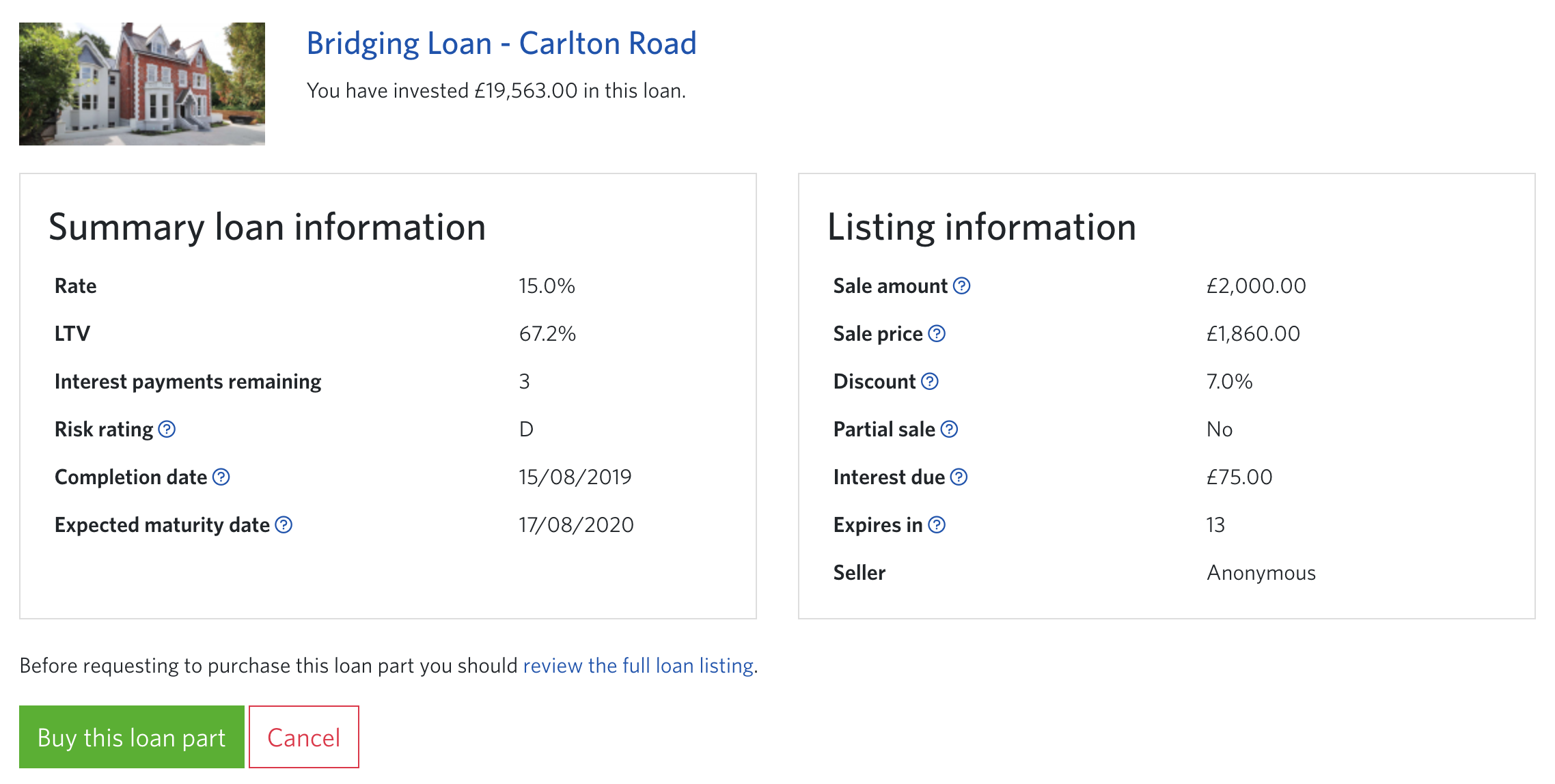 If partial sales are enabled on a discounted listing, the potential buyer will see the sale price corresponding to the amount they wish to purchase updated as they type.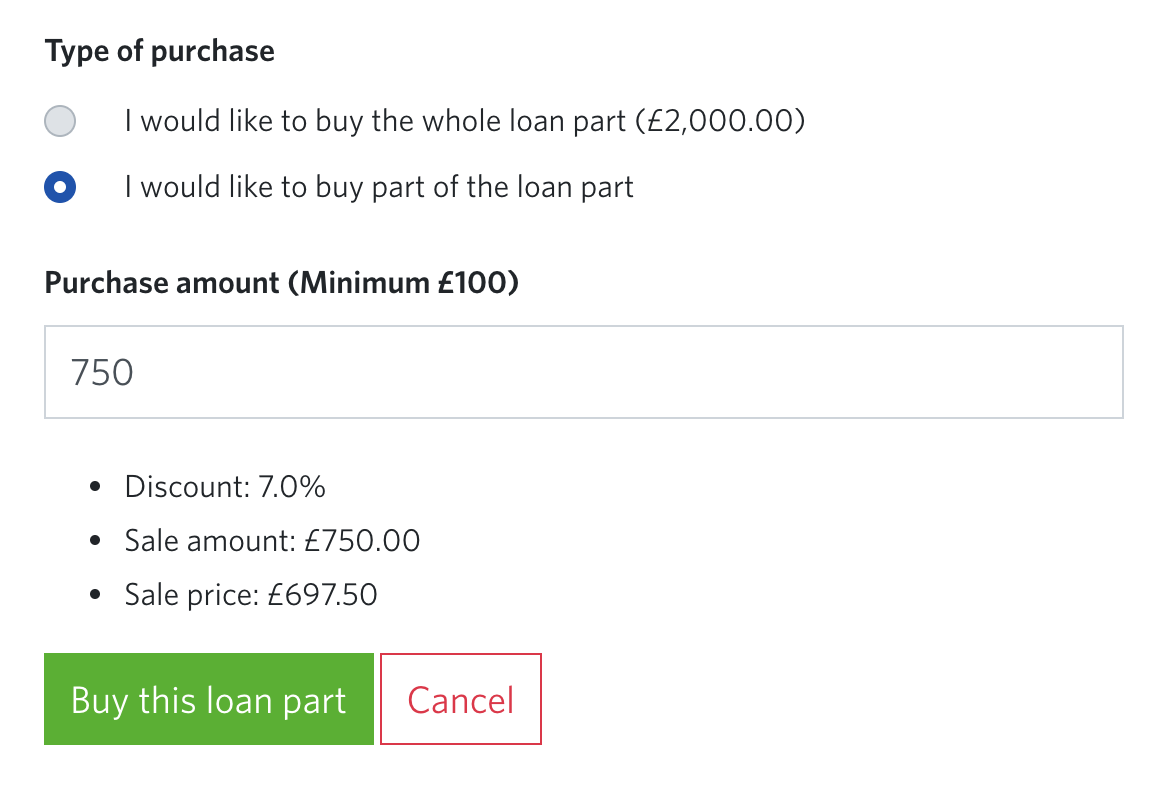 LandlordInvest
Our blogs are for information purposes only. This content is not financial, legal or tax advice. Should you require any advice in relation to the earnings you make from LandlordInvest we recommend seeking independent professional advice. The information in this blog is correct at the time of posting.